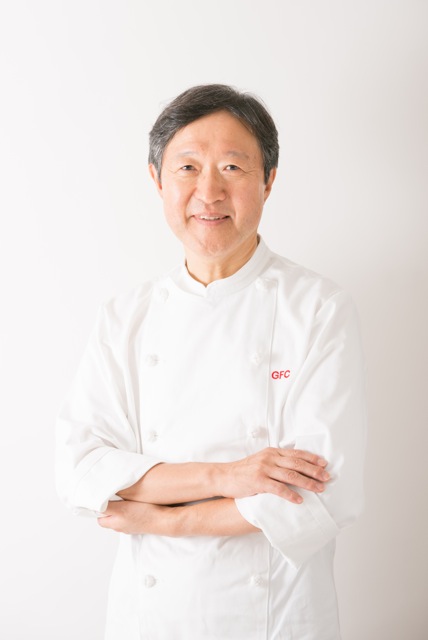 Yasukazu Aiuchi
Birth: Sapporo, Hokkaido. After 36 years of career in investment banking as Managing Director of J.P. Morgan in Tokyo and New York, Chief Country Officer of Bank of America Group in Japan and Chief Representative and the Branch Manager of Deutsche Bank A.G. in Japan, Yaz left the financial industry at the age of 60 to pursue his second career. He was enrolled as a full-time student at Hattori Nutrition College to become a chef. His objective of second life is to serve our community through food. Upon graduation, he received chef's license from the government. His French course dinner for the school's graduation competition using ingredients from Hokkaido received an award of excellence in the Western Cooking Division.
Director, Japan Gastronomy Association
He hosts " Wai-Wai in English!", a cooking event for English speakers. In Sapporo, he launched a study group to explore opportunities to execute Social Gastronomy Movement. He also teaches Japanese Washoku cooking to mostly foreign residents in Tokyo.
Member of the Board, SMN Corporation
He provides advice and guidance as a member of the Audit & Advisory Committee and the Chairman of the Appointment & Compensation Committee with Sony's subsidiary which is listed on the 1st section of the Tokyo Stock Exchange.